Welcome, potential partners!
GlobalHealth Lab works with clinics, hospitals, startups and non-profits to improve healthcare delivery in Asia and Sub-Saharan Africa.
We made this video to help potential partners move through the application process smoothly and effectively.
If you are interested in applying for GlobalHealth Lab, watch the video. If you're ready to go, click on the link below and start the application process.
---
Every year, we start our host collaborations in August and September, and expect to have a great set of prospective host applications in hand by early October. As we continue to work with hosts in October and November, our portfolio of projects takes shape. We also customize student admission requirements and course design in keeping with the projects. Selected projects first kick off in December and are then worked on intensively from February to April.
Explore the GlobalHealth Lab Process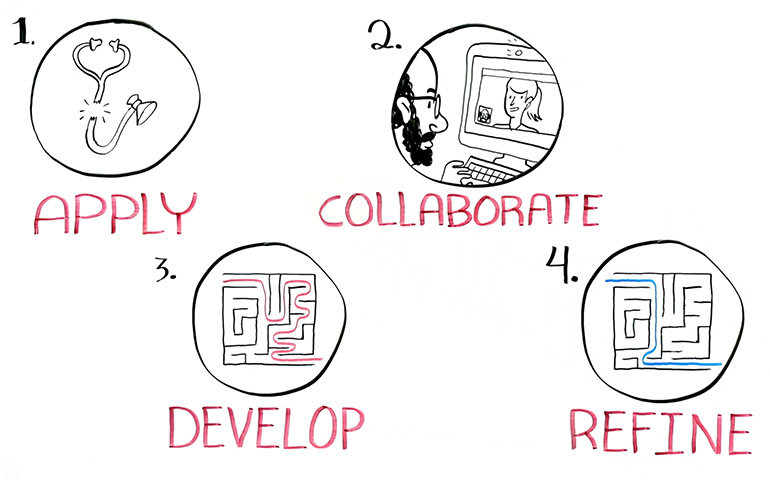 ---
Step 1: Apply
The first step is to apply to the GlobalHealth Lab program with specific problems and challenges in mind. From September to November, hosts and MIT staff work together to form a clearly defined project for selection. If your organization's challenges and goals align with the mission of GlobalHealth Lab, it will be selected, matched, and assigned to a student team.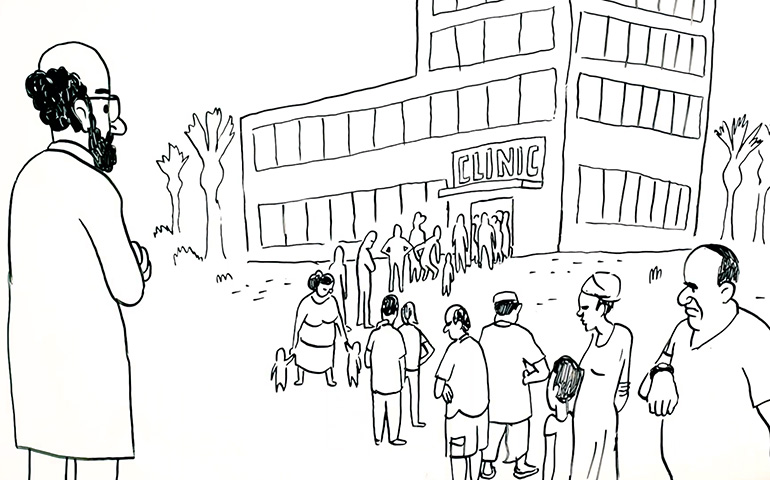 ---
Step 2: Collaborate
In February, fourteen weeks of intensive work kick off. Your organization and its assigned student team communicate, collaborate, research and plan for the onsite visit.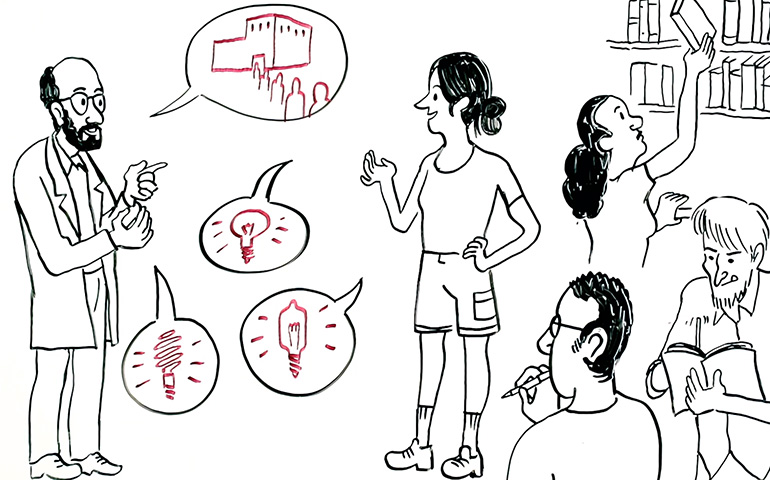 ---
Step 3: Develop
In mid-March, the MIT student team travels to the host organization's site. Using their knowledge and plans from the initial collaboration phase, hosts and student teams and turn their ideas into action. For two weeks, students observe, gather data, and work closely with their hosts to try out new, practical improvements.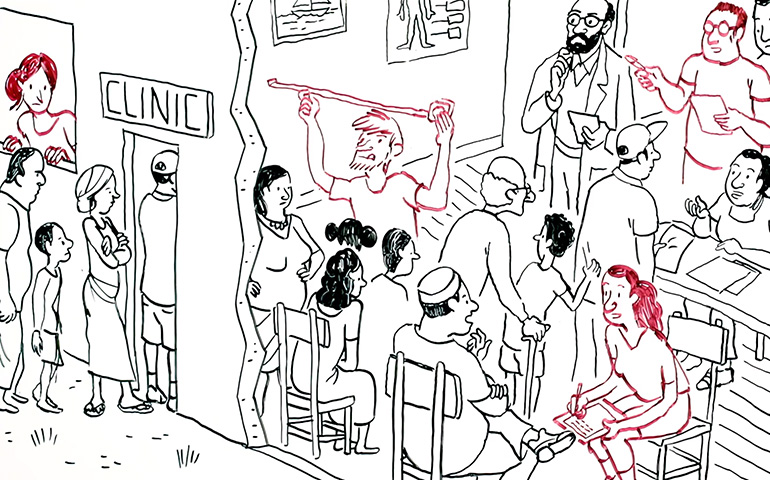 ---
"GlobalHealth Lab allowed me to see the vast wealth of opportunities for solving interesting problems in the developing world."
- Student
---
Step 4 : Refine
After the students return from the on site visit, they continue working remotely with their host organizations to update and refine their materials. By the end of April, final tools and documents are submitted.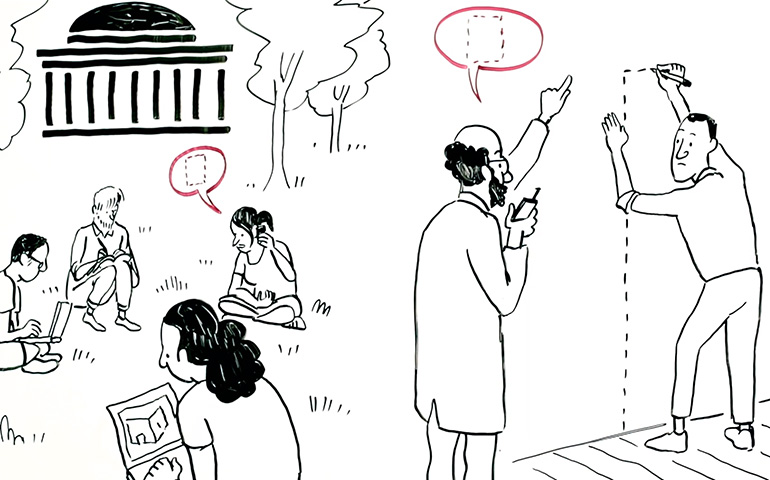 ---
Step 5: Follow-Up
Months later, the GlobalHealth Lab team checks in with the host organization to measure the impact of the changes they have implemented.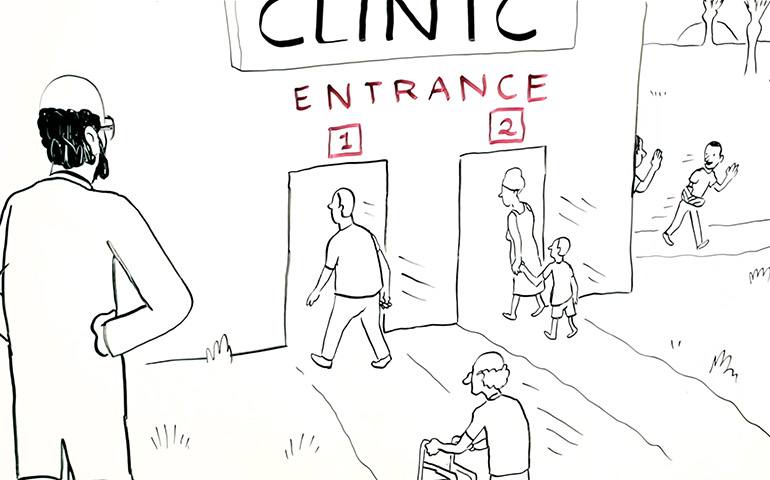 ---
A selection of questions frequently asked by potential partners
What types of projects does GlobalHealth Lab take on? Our teams work on problems in the following focus areas: Operations, Strategy, Technology, Marketing, and Management. Read more about our expertise here.
Can the student teams come on different dates or for longer than two weeks at my site? Unfortunately no. The student travel schedule fits into a break in the academic calendar in which classes are not held. Students are not permitted to miss class to visit hosts on location.
Can the students pick what project they want to do at my site? Our experience shows that hosts who define their problem early end up with the best project deliverables and recommendations from the students. Our team will be happy to work with you throughout the application process to define the project that best suits your needs before the students begin work.
How do I apply for multiple projects at my site? Each project will require a separate application for GlobalHealth Lab. Your application will be named according to a project description that you give it for easy differentiation. Our team will work with you to further develop your projects and prioritize if only one project can be adopted.
How many projects are selected each year? Approximately 12-13 projects are selected each year for GlobalHealth Lab. More organizations apply to participate in the Lab than can participate.  Please take the time to thoughtfully describe your organization and the specific project, so that students can fully appreciate the opportunity at your organization.
Can my organization wait to work with the students until they arrive onsite? No! Our experience shows that host organizations who communicate and share data with the student teams regularly during the six weeks leading up to the site visit have much better project outcomes and recommendations.  Please value this six week time period during February and March in which the student team can conduct background research and utilize MIT's resources and faculty guidance.